Bulova: A Few Things You May Not Know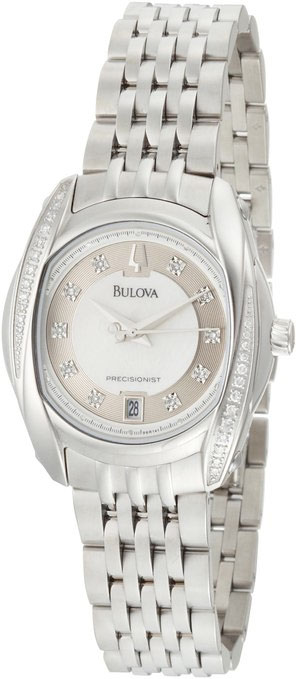 In 1870 a young man arrived in New York and shortly after opened a jewelry store in Lowe Manhattan. This hardworking immigrant was Joseph Bulova and he soon earned a reputation for creating beautiful clocks and pocket watches. By 1912 the demand for wrist watches had grown such that he built a factory in Bienne, Switzerland to produce large numbers of these watches. The assembly line was an innovation that would lead to mass production as the convenience of a watch that could be worn on the wrist rather than a pocket watch became more popular.
By the early 1920s Bulova was the leading name in watch making, due in part to the standardization of watch parts used in making the time pieces. This allowed for faster manufacturing and easier repairs. In 1924 the first full line of Ladies Watches was introduced, featuring diamond accents. Read more about the history of Bulova Watches here.
Did you know that the first television advertisement was for Bulova Watches on July 1, 1941? (AdAge)
Another interesting fact is that in 1945 the Joseph Bulova School of Watchmaking was opened by his son, Arde Bulova. The school invited disabled war veterans to enroll tuition-free and learn watchmaking skills. This gave thousands of veterans skills to pursue viable careers not only in the watch making industry but in other fields requiring precision and meticulous tool making skills. (http://www.veteranswatchmakerinitiative.org/history.html)
If you would like to own your own Bulova watch, we have many of our best selling models on sale, like this beautiful stainless steel Women's Precision watch.